Every day nearly 180,000 people move to cities, creating more than 60 million new urban dwellers every year. Optimizing the transport time for these people could make a real different in a city organization not to mention in each person life. Need driven, one of the most innovative applications for Big Data might be in the intersection of IoT and Smart Cities.
When planning for the Big Data Week agenda for a Big Data & IoT subject one of the research area was how to find an European city that has a project in this area. This is how we discovered the Hitachi Copenhagen City Exchange project, a project that is aimed to contribute at Copenhagen's ambitious goals of :
being carbon neutral by 2025
improving the quality of life in the Copenhagen area
and stimulating business activities
On stage at Big Data Week conference Peter Bjørn Larsen, Director City Data Exchange Copenhagen, will present the Copenhagen City Data Exchange – a project that will go live in Spring 2016.
We interviewed Peter about his upcoming presentation, see the answers below.
While Big Data is already a buzz term, what does it actually mean for you? (an old question with a fresh answer)
In Copenhagen, we, Hitachi, are developing a commercially driven Data Platform, where you can buy and sell data. So for us, it is much more than a buzz, it is a reality. We are working with both the public and private sector to understand the opportunities and barriers.
Is it important to be data driven nowadays? If yes, why ( please use examples from your industry if possible)?
Yes, data is a tool to make better decisions (planning for cities, info about markets, customers for companies) It is all about getting better insights through data, understanding your own data and/or use external data to get new insights.
What are the main challenges a company encounters when starting to look at their data?
They often lack the competences to handle data (technological and skills). Security is a major issue, and it can result in companies being over-protective about their data.
What do you expect from your participation/talk at Big Data Week?
I hope to get more people interested in our City Data Exchange, and with that also new insights into company business models for using data as a competitiveness factor.
Who should come and listen your talk in Big Data Week?
Primarily cities, but also companies as we are building an eco-system around the City Data Exchange.
Do we still need data scientists with all the tools existing today for data cleaning, analysis, machine learning?
Yes, but they also need 'softer skills'. There is a need to use data strategically and understand how data can bring value to the city and/or the company.
BIO: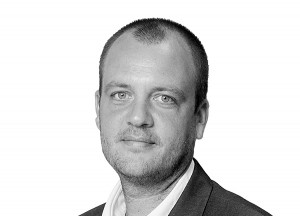 Peter joined Hitachi Consulting in August 2015 as the leader of the City Data Exchange in Copenhagen. Peter is no stranger to the initiative as he was leading the tender process from the client side where he was the Smart City Manager at the triple helix organisation CLEAN.
He is a well know smart city expert and has presented at several large international events including the Barcelona Smart City Expo, Smart to Future Cities in London and at the EU-China Smart City collaboration event in Beijing where he represented the City of Copenhagen. Peter also have more than 10 years of international consultant experience from the EU Commission, EU Parliament, OECD, Nordic Innovation Center and Danish government institutions. His expertise is in regional innovation systems, sector competitiveness studies and smart cities.