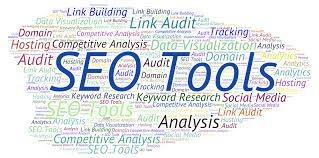 Remedies for an Ailing Business: Choose the Right SEO Tools and DBA Support
Over the last few years, nothing has changed more drastically than the SEO rules for small businesses. With the radical change in algorithm brought on by Google updates, the rules for all successful SEOs have changed beyond recognition. Gone are the days when you could simply stuff your content with reiterating keywords and hoped that the search engines picked up on them.
Humanizing the spiders
Today, you need to add keywords according to the context of your content. More often than not, keywords are read as a part of the complete sentence. Search engine crawlers like to look for the context of the keywords rather than isolated phrases or words. This happened because Google wanted to create a complete reading experience for the users. The search engines were "humanized" in one aspect — they were given the ability to "understand" the meaning of complete sentences.
All the old SEO strategies are dead and Google makes sure that negative SEO practices are penalized. Most search engines, including Google, lay more emphasis on well-structured content that meets all the needs of the reader. The other important elements of any successful SEO strategy adopted by small businesses include mobile-friendliness of their blogs, usage data, perceived value and overall readability.
With a little help from your friends:
If you own a small business, you will know that it is next to impossible to manually monitor all the content of your blog and ensure search engine friendly qualities. You will be baffled by the sheer number of SEO tools that are now available for all small businesses. They have tons of specialized features that will help your business site stay in the goodbooks of all search engine crawlers. Many SEO tools are still free or offer free trial periods in spite of being optimized for small businesses and small budgets.
Here's a list of 10 SEO tools that all small businesses can depend upon:
1. Screaming Frog SEO Spider Tool – the Screaming Frog is a tool that allows you to check the problem zones of your website. It is a website crawler that will identify all broken links, 404s and duplicate content before they are detected by the search engines. You can rely on Screaming Frog for finding all the URLs that are blocked by robots, for the analysis of page titles and meta descriptions before your blog goes live to thousands of viewers. It can be easily integrated with Google Analytics to keep all your additional data requirements covered.
2. Quick Sprout – it is a SEO consultant that will be available upon integration for premium service at your beck and call. Quick Sprout can perform in-depth analysis of your content and consider a wide range of parameters that affect your website traffic. You can analyze your keywords, site speed, backlinks and SEO scores by using Quick Sprout to analyze your website content.
3. Ubersuggest – if you are out of ideas for effective keywords, you can turn to Ubersuggest. It is always ready with hundreds of SEO-friendly suggestions that can be used to gain some favor with the leading search engines. It is a free service that lets you start with a single term and gradually build up related keywords and phrases to boost the search engine optimization of your website.
4. Scoop.it – is an amazing platform that enables you to find keyword-based SEO optimized content that you can publish on your own website. It is a one-of-a-kind content curation platform that caters to businesses that do not have their own content team. Scoop.it essentially allows small businesses to generate new leads and create brand awareness without the cost of a content creation team. The price to pay is minimal as compared to the money saved by eliminating the need of fresh content – only $79.99 per month for a five–member access.
5. Moz Open Site Explorer – a free SEO tool that helps you make the most of your link building activities. It pinpoints your website's top ranking keywords and gives you a list of the highest authority pages. The Moz Explorer is very handy if you are aiming at increasing the count of outbound links directing to your website.
Honorary mention: Google Keyword Planner — no SEO tools list is complete without the GKP. Whether it's your first SEO campaign or your millionth one, GKP can help you with figuring out new approaches to brace the new SEO techniques. You can either create new campaigns or fix the existing ones with the multiple keyword lists and traffic statistics offered by this free and amazing SEO tool.
Choosing the "best" SEO tool isn't enough:
While you are choosing the SEO tools, you must check if your current plug-ins and/or tools are compatible with your DBA support software and tools. You need to pick a plug-in that functions well with your marketing tools and DBMS platform. The most common DBMS platform used by most business owners and marketers is Oracle due to its diversity and extended compatibility.
Since the introduction of Exadata, Oracle has become one of the favorites among leading and successful small businesses in the US. It is a data-processing machine that has been configured for the budget of all SMBs. The appliance runs on the same stack of software programs found on the 11g database.
A scalable system and a "pay as you grow" pricing model is ideal for all SMBs. This makes it possible to integrate the DMBS product to your company database and harness fresh content for your website. Most of the plug-ins and online SEO tools for WordPress websites are compatible with all working Oracle versions. A combination of the correct SEO tools for yielding the most successful SEO strategies and the most flexible yet reliable DBMS can make any small business successful with minimal cost and effort. Your business just needs a push in the right direction and choosing the right SEO tools will help you launch your business towards soaring success.
Author Bio: Sujain Thomas is the face behind one of USA's leading database management firms. She leads a team of 12 bright engineers and entrepreneurs who offer the best DBA support to small and medium businesses all over the country.
For more details visit http://www.remotedba.com/.