White Paper: Data Science Tools – What Are They, And Why Do Data Teams Need Them?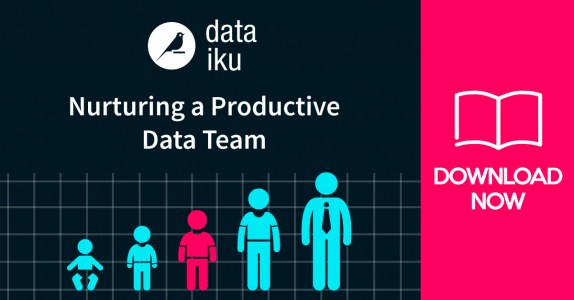 Open The Door To Scalability & Efficiency
To scale, data teams need staff, structure, efficiency, automation, and a deployment strategy; data science tools facilitate these requirements.
But on top of scalability, providing tools for your data team allows them to:

Easily manage ever-increasing volumes of data.
Stay innovate in a competitive market.
Move away from error-prone ad-hoc methodology.
Easily reproduce processes and data projects.
Leverage data analysts to augment data scientists' work.
Have proper data governance and permanence in place.
Quickly deploy data projects into production.
Download the Dataiku white paper to learn more about how a data science platform can take your data team to the next level.