Interview with Kinnari Ladha, Head of Business Intelligence and Data / TUI Group. 
This blog post is part of the Big Data Week Speaker interviews series. We sat down with Kinnari Ladha, Head of Business Intelligence and Data / TUI Group and discussed the importance and benefits of implementing big data analytics intravel and hospitality industries.
Kinnari will speak at the upcoming Big Data Week London Conference, on October 5, about "Using Big Data Analytics Strategically to Drive Business Decisions to Improve Customer Experience".  Reserve your seat today!

1. Effective use of big data seems like it is an established standard within a hospitality enterprise's ranks, especially with the executive level and departments tasked with applying business intelligence. However, in today's day and age, as it regards trickling down the effective use of big data insights and applications to the non-technical hospitality team member (front desk check-in, hotel manager, etc) what challenges exist that still make the benefits of big data analytics a struggle to realise for some brands?
There are three key challenges that most businesses will face when trying to embed data strategically, first People – key stakeholders need to be aligned and with clear objectives, in the value the data and analytics will drive for them, this will enable cultural changes and allow adoption of new ways of working. For example, front-line employees need to be included in the journey to implement transformation and their collaboration is key to ensuring the success of establishing a data-driven culture where data is used to make decisions. Second is skills, organisations need to ensure that the right talent resides within the business functions, teams should have a mixture of analytics, data science and BI capability and senior C level advocates who will drive analytics and data to be the centre of all decision making. More importantly, a modern innovative IT team is also a significant requirement to support the Analytic teams to ensure they are able to deliver and implement analytical capability in an agile and seamless way. Lastly the tools and architecture on which the data sits in are the basic foundations for enabling the development and delivery of any analytic capabilities, the right tools need to be available not only to the analysts but also to the front line staff, systems need to be integrated so that real-time decisions can be made with the use of modern tools and architecture. Most organization's that have succeeded in delivering a data-driven culture have worked in collaboration with business and IT whereby the practitioners have the power to make suggestions as to the best tools to use based in market innovations.
         2. How should the experience of operating within a company that now prioritises a data-driven culture be made easier for everyone from leaders to lower-level employees who have the final touchpoint with the customer? Why is ease so important in order to see benefits for the customer?
If an organization is truly data-driven then employees at all levels should be able to make decisions based on data – this would start by ensuring that you have tools in place whereby both senior leaders are able to view insight at their fingertips visual interactive dashboards and these come in all shapes and sizes from high-level managerial KPIs to detailed operational dashboards. This will support any strategic initiatives to ensure they are being driven based on insight around opportunities and challenges for the business, The customer-facing employees also need to be empowered with easier access to data to bring customer needs to the forefront of business decisions – for example knowing more about your customers will enable staff to be able to use this knowledge to improve customer experience and help resolve problems more effectively and this needs to be applied to all channels that your customer interact through, Retail, Website, Email, App etc. Analytic capabilities that enable transformations for organizations are driven from data and this needs to be easily available for those business functions that can bring out the value and insight from the data, for example, if data is locked away in IT functions then this will impact the development and maturity of analytics, if systems are not integrated then analytics cannot be pushed out to the business functions that require it, for example, real-time customer dashboards for front line staff. A data-driven culture needs to be delivered from senior managers of an organization and the right processes and structures need to be in place in order to ensure information is easily accessible to all areas of the business.
         3. Could you describe the tangible benefit(s) you've seen as a result of how your company has effectively implemented corporate-wide big data-driven processes in how it engages customers?
Improved customer retention through personalized service i.e knowing what to offer to who and when via which channel. Revenue growth through improved Ancillary sales i.e targeted sales messages and offers after customers have booked holidays to increase customer share. Efficiencies for TUI colleagues to deliver a consistent, seamless customer experience i.e retail customer-facing teams through the use of customer engagement dashboards. Customer journey optimizations through personalized recommendations.
4. What should travel industry and hospitality brands do in 2019 to expect business-impacting results from big data analysis?
Understand the importance of customer data to support the future growth of the company. Bring customer to the forefront of all decision making within the business, this starts with creating a 360 view of your customer across all your touchpoints to help understand the importance of customer data. Next step would be to ensure the right people with the skills required have access to this data this could be your data scientists to the customer-facing employees. Just as important is to ensure that IT and Business work in collaboration to achieve success by ensuring the right tools and platforms are available and integrated and flow data to all parts of the business. Lastly culture is the biggest barrier for any business transformations therefore key stakeholders need to be involved in all stages from strategy planning to development of the initiative – this can start by proving the strategic value by implementing MVPs, assign tangible and measurable KPIs and share the incremental benefit i.e revenue increase, cost reduction, retention increase etc.
BIO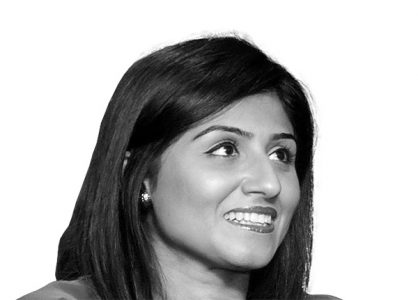 Kinnari is a leading expert in Business Intelligence & Analytics with over 15 years' experience using data and insight to drive business strategy and marketing to transform relationships with customers. Kinnari is currently the Head of Business Intelligence & Data within TUI Group where she is a key member of the global analytics leadership team contributing to the Analytic Strategic Direction and Digital Transformation of the business. Kinnari started her career as a hands-on practitioner in analytics and has since taken on senior roles leading and managing analytic strategy, transformation and delivery across multiple industries, bringing a wealth of knowledge having worked with data across a range of sectors including, Telecoms, Retail, Travel, and Automotive industries.