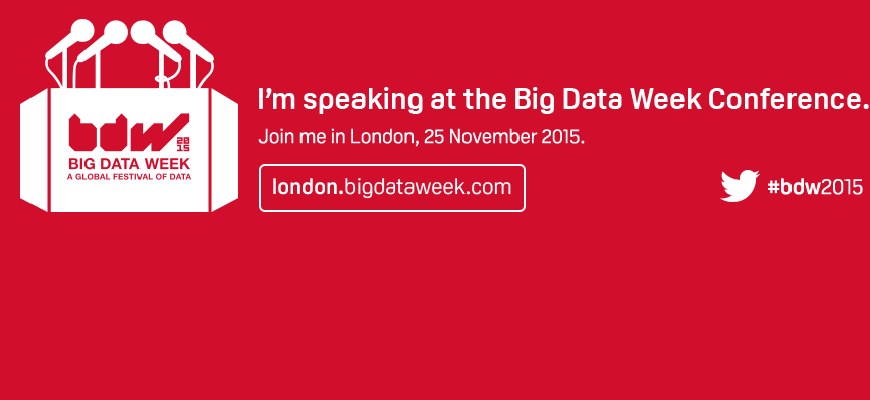 How to Become an Effective Data Scientist
One of the most scouted jobs lately is the Data Scientist one. But what does actually anyone need in order to become a data scientist and what tools does it need in order to become an efficient one? In Big Data Week conference we will bring on stage The ASI –  company that over the past years trained over 100 data scientists and engineers – to tell us how they see the path of becoming a data scientist, what a data scientist does and what does it take to become an efficient one. On stage with The ASI's CEO Marc Warner will be Greg Lever, Senior Data Scientist @ Stylect and Mike Bugembe, Chief Analytics Officer @ JustGiving.
Answers come from:
1 Company driven to create Data Scientists: The ASI
1 Senior Data Scientist, Greg Lever @ Stylect
1 Chief Analytics Officer, Mike Bugembe, JustGiving
For one of the most expected sessions in our tech track we have asked our speakers a few questions related to their upcoming session (see note). If you would like to see these guys on stage talking all about data science and scientists register for Big Data Week conference – we just release a ticket that gives access to the technical track including the workshop.
Note: interview will be completed later on with Mike Bugembe's answers.
Lets start with a question that seem to torment many organizations, especially in a time when a Data Scientist professional is so hard to find out.
Are there still needed Data Scientists today with all the tools existing out there? Why?
Marc @ The ASI: If you think of data scientists as applying the scientific method in the commercial environment and consider the enormous volumes of data that companies now generate, you start to see why data scientists are needed. Data scientists are people combining the practical tools for handling this data with the scientific skills needed to draw out the important insights from the data.
Greg @ Stylect: You still need talented individuals who are able to build and maintain robust tools that allow you to have absolute control over every step of your analytics platform, whilst reducing costs. Especially in the case of a startup, analytics platforms can be very expensive and only give you a broad sense of your data. With a specific Data Scientist you can continually iterate and perform specific analyses that are tailored to your organization. In my specific area of building recommender systems, I have still yet to find an API or a pre-built tool that gives me the same speed or level of control as my own tools that I've built and something that will fit seamlessly into our existing data pipeline.
What does a Data Scientist do?
Marc@ The ASI: A lot of time a data scientist is understanding and framing the problem, exploring the data and then coming up with an experiment or method for making progress on the problem, from there they will be testing and improving on the results. This involves a good grasp of software engineering, statistics and effective communication. There's no one background or set of tools that all data scientists have. Ask data scientists what they worked on recently will give you lots of interesting answers.
Greg @ Stylect: A Data Scientist makes sure that an organization becomes, or continues to be, data-driven in every aspect. In that sense a Data Scientist must be a data evangelist. The Data Scientist in an organization must also bring expertise that is not normally found with software engineers, namely machine learning capabilities, experience with advanced level mathematics and confidence with statistical analysis. A Data Scientist must be able to generate tools and produce results traditionally associated with Business Intelligence, such as visualizations and analytics, but they must also have the software engineering expertise that will enable them to build Data pipelines into an existing product or service, to enable ongoing analyses to be performed and to help the organization improve.
What does it take to prepare such a person? What kind of profile is needed? How much time is needed?
Marc @ The ASI: Many of the skills you see from effective data scientists have been built up over a long time and perhaps only most recently applied to data science. These are skills like interpreting information, testing hypotheses, being skeptical about your own results and communicating complex matters simply. This means that if you're new to data science, you could quickly start providing lots of value. If you are new to it, I suggest the best preparation is getting started with a project – something that demonstrates how you approach a data science problem, challenges you to learn about the data science tools available and requires a bit of commitment over a few weeks or months.
Greg @ Stylect: To become a skilled Data Scientists you ideally need to have a solid background in the natural sciences. It is this training that will give you the mindset to be able to prepare experiments, run them, analyze the results, modify your hypotheses accordingly and re-run your experiments, allowing you to iterate further toward your goals. In addition, I would say self-determination and the ability to motivate yourself and drive your own projects and be comfortable with a high level of autonomy, are crucial for being a successful Data Scientist. Along with a scientific mind set you will need to be comfortable dealing with advanced-level mathematics and must have very good programming skills, with the desire to learn more and be willing to improve. The best way of achieving this would be a PhD in a numerical or computational science so I'd say this should take you are seven to eight years in total.
Who should participate at the "How to become an efficient Data Scientist" Big Data Workshop that you will host?
Marc @ The ASI: Of course people working as data scientists, and also people who see they have some of the skills already – perhaps you have a science or software engineering background – and want to learn about making the step to data science. Hopefully the session will be helpful for anyone interested in what effective data scientists look like, whatever their own background.
Greg @ Stylect: This workshop would be suitable for anyone wanting to learn more about the best practices of Data Science, hearing examples from some talented individuals in the industry. In addition, hiring managers who would like to know what they should be looking for if they want to add a Data Scientist to their team.
A few words about yourselves & company.
Marc @ The ASI: I am co-founder and CEO at ASI. The ASI are a data science company providing specialist data science as a service, bespoke corporate training programs and running highly selective 8-week Fellowships enabling outstanding scientists to become data scientists.
Greg @ Stylect: I lead the Data Science efforts at the fashion-tech startup Stylect. I have a  PhD in Computational Biophysics from Cambridge followed by masters in Theoretical Physics from University College London. I also worked as a Postdoctoral Associate at MIT before leaving academia and transitioning to Data Science.
If you would like to attend the Data Scientist workshop, please register here.