This blog post is part of the Big Data Week Speaker interviews series.  Jonny shares his thoughts about the impact of big data in the IoT field, offering a sneak peek into his talk at Big Data in use Conference, where he will cover the challenges that our cities face when it comes to enabling and emerging new technologies.
Why is it important for both private and public sector organisations to be more data driven nowadays?
Data allows us to understand and rationalize decisions that might be seen as irrational. For example a city deciding to put a pedestrian crossing on a road that causes long traffic delays could use data to help understand the usage of the crossing and vehicle emissions before and after, and optimize its operation.
What are the main challenges an organisation encounters when trying to leverage their data?
The biggest challenges lie in how data can be seen as an asset on a financial balance sheet. All data has value – the difficulty lies in how we assign a monetary value to data. What may be considered worthless to one organisation could be considered a treasure to another. Organisations fear incorrectly valuing data in case they "miss out" on intended (or unintended) benefits.

How do you see the impact of big data in the IoT field?
Big data is an absolute necessity when it comes to understanding the true impact of IoT. As data creation and collection becomes more prevalent across diverse industry sectors we will see a huge rise in the need to be able to accurately process and understand the data to give us appropriate insights.
What do you foresee as being the growing big data challenge you will face in your role over the coming 3 years, and how are you preparing to face it?
The biggest challenge lies in transforming digitally-conservative industries, such as agriculture, health care and cities, into ones that understand the true value that data and derived insights can bring. To tackle this the focus has to shift from one that is currently technology-based to that which is outcomes-focused. It's only when we can convey the benefits in a language that is understood by these industries that we can see long-term transformation.
Can you give us a sneak peek into your talk at the "Big Data in Use" Conference | Big Data Week London 2016?
My talk is entitled "Smart cities and the buzz word bingo challenge" and I'll be covering the challenges that our cities face when it comes to enabling and emerging technologies, such as big data, IoT and machine learning. It's too easy to get caught up talking tech and hype while forgetting about making it relevant for those that need to know.
Who do you think should attend your talk at Big Data Week? Why?
Anyone that is considering smart cities as an area of focus for their business should come along as I will be sharing my insights and learnings from last year's efforts to find and fund a large-scale smart cities demonstrator.
BIO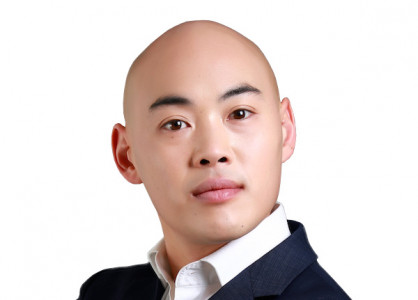 Innovate UK is the UK Government's innovation agency, and Jonny is responsible for the vision, direction and strategy of its Internet of Things (IoT), cyber security and cloud computing innovation programmes.
Jonny has designed, developed and delivered multi-million-pound funding programmes in the smart cities, health and social care, and applied cyber security sectors, and is a member of several IoT and cyber security advisory boards.