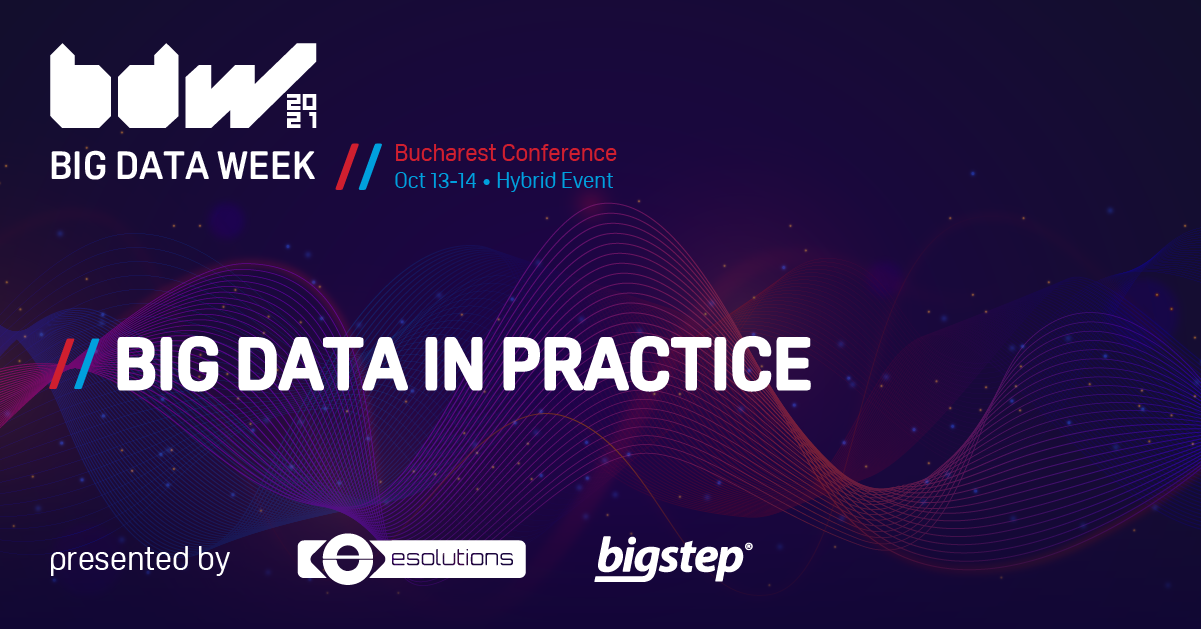 10 Reasons to Attend Big Data Week Bucharest 2021
Why was Sherlock Holmes better than other detectives? What made him unique? How did Arthur Conan Doyle manage to write this truly spectacular character?
"Data! Data Data! I can't make bricks without clay!" [Sherlock Holmes]
If we think about it, Sherlock Holmes saw information where no other detectives did. He looked at every small detail in clients' stories, at every little bit of information, and at every possible hint, from a missing button to a smudge of mud on the victim's pants. He tried to collect as much relevant data that could make him ultimately crack the case, and all pieces of data contained information for him. He also asked the correct questions in order to get to the information that he was missing. Step by step, he gathered data, filtered it, analyzed it, and cracked the case, leaving Watson bewildered.
Why should we all be more like Sherlock Holmes in our businesses? It's even easier now, with the large amount of data created annually. According to Statista, global data creation is projected to grow to more than 180 zettabytes by 2025. So why not use this data to reach new growths?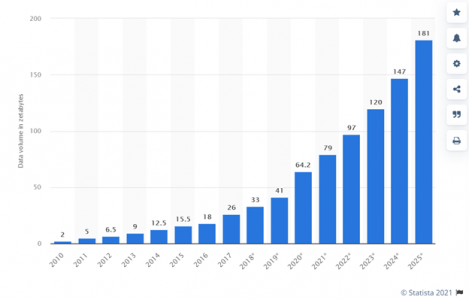 This is where Big Data Week comes in. The global big data conference returns this year on October 13-14, joining top keynote speakers and big data professionals for an event that will offer accomplishable practices for your business and analytics workloads. Let's see the top 10 reasons to get your ticket now.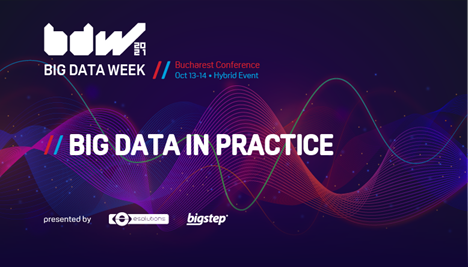 Big Data Week – A Global Event
Big Data Week brings together a global community of experts whose top priority is the improvement in the adoption of big data technologies. For the past 10 years, cities such as London, Chicago, Barcelona, Madrid, Sao Paulo, Rio de Janeiro, Jakarta, Kuala Lumpur, Minsk, Leeds, and Bucharest, have successfully hosted Big Data Week conferences that promoted the worldwide transfer of data industry knowledge.
BDW Bucharest 2021 – A Hybrid Format
With each edition, we want to improve the experience of our attendees and partners. In light of recent events, holding a live conference has become the exception, more than the rule. For safety and healthcare reasons, we've decided to opt for a hybrid format this year. This way, we offer our speakers the experience of a real stage, while attendants can enjoy a more dynamic event from every corner of the world. We promise the same quality content, top speakers, and powerful networking, in a different environment, updated to the times we live in.
Big Data in Practice – Take Assumptions Out of Business
A new format, a new tagline. This year, we focus more on the practical approach of big data for business: Big Data in Practice. By joining our event, you discover how to:
Save time and money by building better and more efficient business processes;
Solve reporting and analytics issues and get measurable results;
Build your product based on actual user behavior and needs;
Gain greater agility and speed to market;
Improve customer service and customer experience;
Boost sales and retain customer loyalty;
Make informed decisions by putting data first;
Adopt a data-driven business model to drive innovation.
2 Tracks, 2 Days – Access to all Talks
Compared to previous editions, where the two tracks (business and tech) were overlapping, we chose to go a different route in 2021. We realize how important collaboration between various teams with different focuses is. That is why, for our 2021 edition, we decided that each track will have its own day. This way, you can attend all talks, see both sides of the story, watch new workflows, understand the challenges of different teams, and how they overcame them. And then you can apply them for your own use case afterward. Collaboration first!
Networking, Networking, Networking
Along with the WFH movement, all networking has turned online. With this conference we want to promote worldwide networking between professionals with similar interests (of course, data, and everything data-related) that would otherwise have no chance to connect. Ask questions, get insights, find out best practices, see new workflows – all in one event.
Keynote Global Speakers
From Microsoft to Carrefour Romania, and from Booking.com to GoPro, top keynote speakers will discuss how to leverage big data for the best business outcomes.
Adrian Damaschin, Staff Software Engineer at GoPro, will explain how to productionalize analytics metrics delivery via Slack, while Artur Zahreba, Data Scientist & Software Engineer, will show you with a demo of how they grow data science at EPAM. Mihai Bizovi, Head of Data Science at Adore Me, takes a pragmatic approach on how AI and machine learning can be implemented in Google Cloud Platform to iteratively tackle complex business challenges, while Roman Grytskiev, Senior Developer at Booking.com, will explain how they designed Nanotube, the high-performance metrics router that helped them putting down tens of millions of metric data points per second.
Marian Simpetru, Managing Partner at eSolutions, will hold the opening speech of the event, and Mihail Musat, Director of Technical Operations at Bigstep, will explain how to use big data in an industry where uptime is a critical business metric by unveiling a best-case practice for a solution collecting data from several countries. Gentiana Curculescu's session, IT Area Lead of Global Data Services at ING, will answer questions such as 'How to leverage data fabric capabilities to orchestrate a scattered data landscape?' or 'How to benefit from a "run anywhere, any cloud" infrastructure?'
Laurentiu Matei, Business Intelligence Director at eMAG, will show the real-life benefits of Data Democratization; Octavian Andronic, Coordinator Big Data Analysis Department at UMF Carol Davila, will explain the use of technology for a better lifecare and healthcare; and Andrei Muraru, Enterprise Data Architect at Avon, will show you how to make the most out of data in a 135-year old company.
The full agenda for each track can be found here, and we are updating it daily so keep an eye out: https://bucharest.bigdataweek.com/agenda/
The Full-Stack Big Data Journey
From infrastructure to big data architectures, we wanted our speakers to cover as many aspects of the big data journey as possible, from both a technical and a business point of view.
Infrastructure
Big data technologies
Implementation examples
Big data architectures
Future trends
Use cases
Expert advice, insights, and best practices
Interactive Virtual Stands
During breaks, you have the chance to attend each company's virtual stand. Perhaps a speaker's solution drew your attention. Or you haven't managed to ask your question during the session. Or you simply want to learn more about the next speaker and their company. You can do so easily, by strolling virtually between the company stands. You can open a discussion at any stand that catches your interest, download assets, ask questions, or interact with the different activities our partners have prepared for you. Watch out for games!
Workshops
As in previous years, we also organize a few workshops that are separate from the 2 main conference days. If you wish to attend a workshop on open source NoSQL distributed databases, Viorel Bibiloiu, Big Data Engineer at eSolutions, will be holding an Intro to Cassandra on October 15.
Data Is Competitive Advantage
All in all… why do we organize this event year after year? Because we believe in the power of data. With the increasing volume of data, we need to properly analyze and make use of it now more than ever. Your competitors do. Why shouldn't you? ;)
"Once you eliminate the impossible, whatever remains, no matter how improbable, must be the truth." [Sherlock Holmes]
Get your Big Data Week Ticket at: https://bucharest.bigdataweek.com/tickets/.