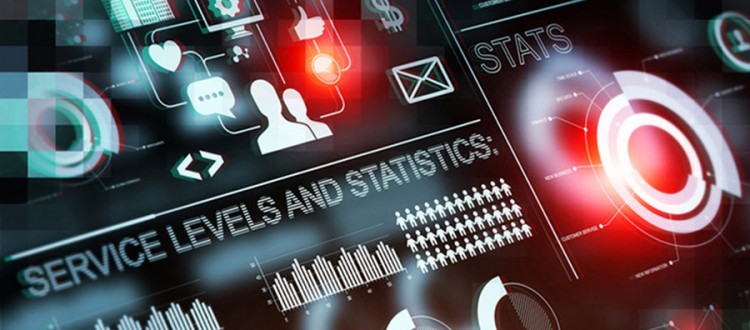 6 Ways Big Data Will Revolutionize Advertising & Marketing in 2016
Big Data Week Conference: Big data players from retail, media, IoT, advertising, and gaming are coming together for one week full of events.
Learn from industry leaders, attend meet-ups, webinars, and discuss the latest developments in the big data world.
As 2015 winds down, it's time to look ahead to next year and see what the wide world of big data and analytics has to offer advertising and marketing. From improving the customer experience to coping with more social media platforms and moving to the cloud — a lot is expected to happen in the year to come.
1. More Data is Out: Better Data is In
Marketers and advertisers will shift their focus for 2016 away from simply getting more data and towards achieving better data through data cleansing, integrating internal systems, and better data management practices.
The past few years have been about getting a hold of data. Collecting marketing data, search histories, social media data, and dealing with in-house data like documents and email has ruled. Now the market is moving toward better data. Expect data cleansing, data integration, and smarter analytics to hone and refine the data and techniques marketing and advertising use.
2. Expect a Shift in How Marketing and Security Experts View Data Security
The year 2014 quickly got dubbed the "year of the data breach," but 2015 proved no better. Security experts are rethinking how to handle cyber security in the age of big data, because the techniques up until now have been obviously futile. The focus has already shifted from blocking intruders to detecting and stopping attacks, but you can expect the discussion next year to move towards making some types of data openly accessible instead of trying to keep a tight lid on it. Data that absolutely must be secured (such as credit card information) will need to be rethought, as well.
3. Watch as Snapchat Joins Facebook & Twitter as a Social Media Marketing Player
The Twitter firehose has been a strong marketing tool for some time, and Facebook recently opened its firehose to a select group of marketers. During 2016, Snapchat will step up and join the other two social media powerhouses. Since the Snapchat platform is all about instantaneous communications, this makes real-time data analytics essential for advertisers and marketers.
4. The IoT Becomes Mainstream
Connected smartphones and cars will soon be joined by connected everything else. Expect the Internet of Things to become mainstream in 2016, both in the consumer and industrial sectors. Connected exercise apparel, pet products, watches, HVAC units, home appliances, manufacturing equipment, logistics fleets, and more will join the ranks of the IoT. Marketing and advertising will not only have to deal with the influx of data, but will also have to contend with issues like security, connectivity, bandwidth, and other management issues that come with leveraging the IoT.
5. NoSQL Grows to Accommodate Unstructured Data Streams
NoSQL is a lot different than the SQL relational databases that have been the mainstay for decades. Today's databases have to house and manage unstructured data, like text messages, emails, search engine queries, and text documents, which don't play nicely with SQL. So far, it appears that NoSQL will be the de facto replacement platform for databases in the era of big data.
6. The Cloud Becomes the Go-To Storage and Processing Solution for Marketing Data
The future of marketing data looks cloudy. Forecasters call for more businesses to turn to the easy, affordable, secure cloud alternatives for storing and processing growing collections of data.
Data warehouses are quickly becoming unable to keep pace with big data. Most businesses are turning to cloud-based alternatives to handle the sprawl. Bigstep just rolled out the first Full Metal Data Lake. Data lakes are the only viable solution to accommodating the vast streams of incoming data produced by the IoT.
Big data is almost certain to dominate the themes, thoughts, and actions of marketing and advertising professionals in 2016. Unfortunately, if you're not into big data, you might be out of the game. To get a jump start on your marketing and advertising efforts for 2016, sign up for the Big Data Week festivities today at BigDataWeek.com.